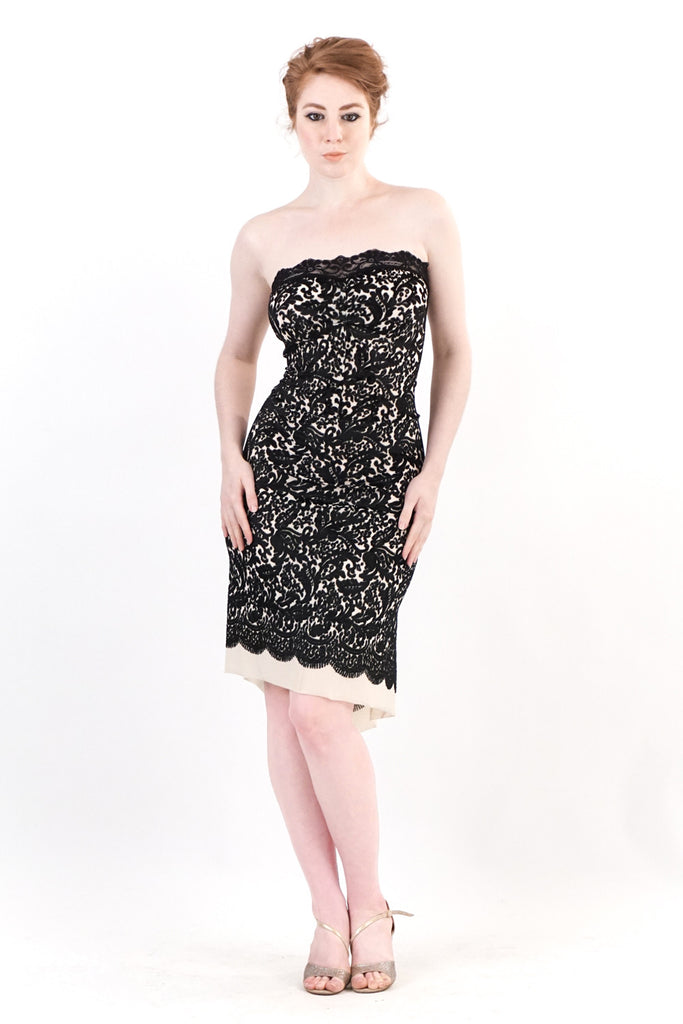 italian flocked mesh dress
This sweet dress is fashioned from absolutely breathtaking beige flocked mesh, patterned in soft black velvet. The fabric is 100% viscose (no polyester) and incredibly stretchy and lovely to the touch. The mesh behind the flocking is slightly sheer, but the pattern provides a lot of coverage and it doesn't looks sheer when it's on the body. Finished over the bust with extremely stretchy luxury lace.

FIT: small/medium
overbust band: 25" slack, stretches to 36"
waistband: 24" slack, stretches to 34"
length: 33"