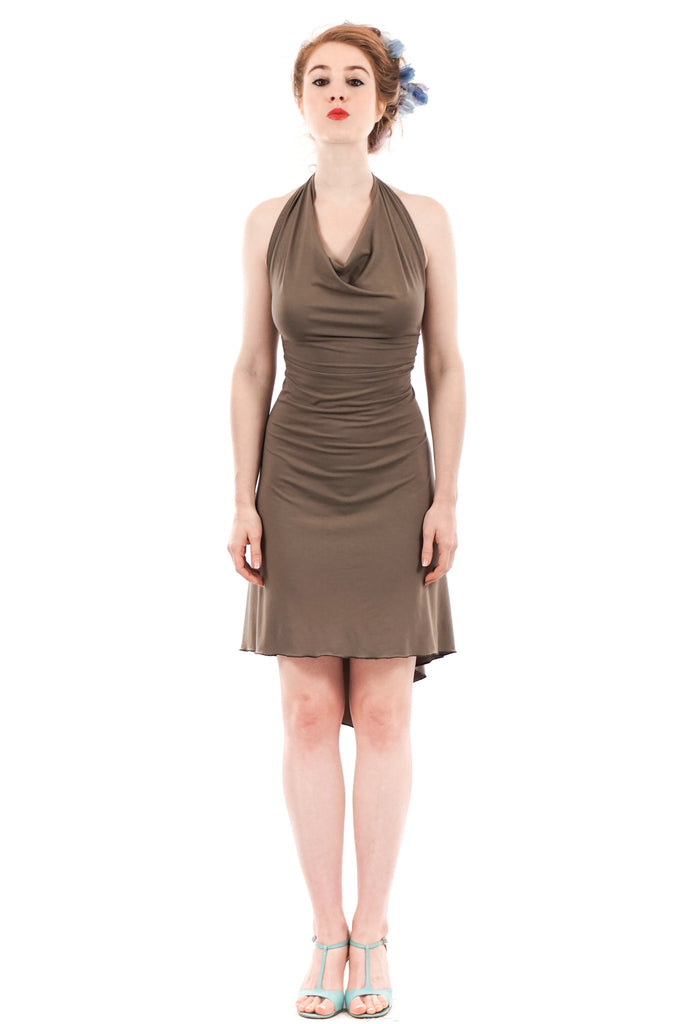 nymph green open-backed dress
Anti-macrobal bamboo knit, stretchy and extra soft, fashioned into a flattering dress with a fluted train and a touch of lace at the low back.
note: this piece is sized to fit a petite torso. Although the fabric is stretchy, it will be very tight under the arms unless you have a proportionally small ribcage and upper body. 
this piece fits like a size extra small/petite
waistband: 26" slack, stretches to 34"
length: 23" at its shortest, 30" at its longest